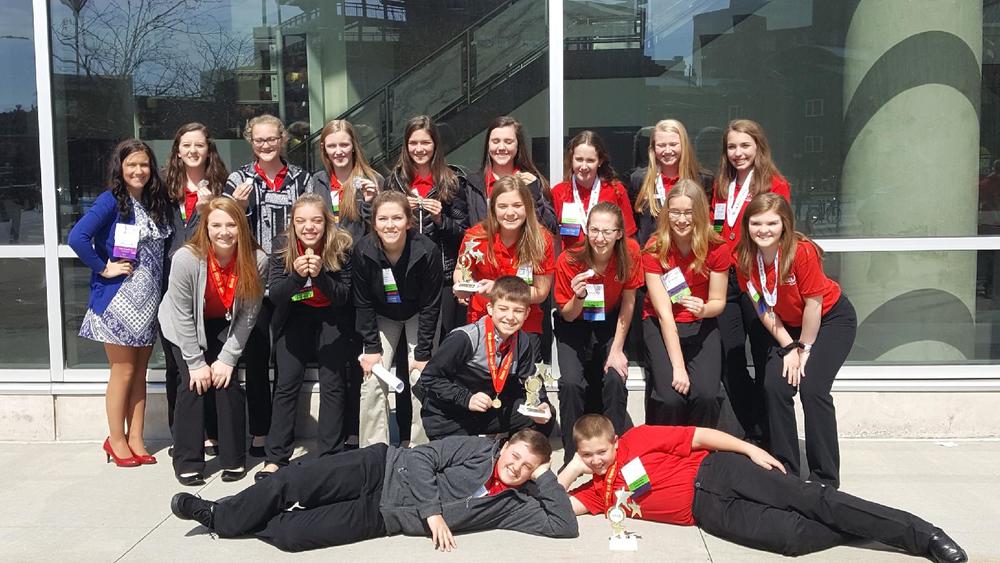 State FCCLA Results
Ashley Harrison
Friday, April 20, 2018
On April 8-10, eighteen students represented Chambers FCCLA at the State Leadership Conference. Students participated in the Knowledge Bowl included, Jamie Koenig, Kyra Farwell, Tessa Metschke, and Kassidy Hoerle. Students who participated in STAR projects included: Jamie Koenig, Kyra Farewell, Sydney Beed, Jordan Laetsch, Tessa Metschke, Mary Walnofer, Kassidy Hoerle, Emma Jonseth, Ryann Haburchak, Brooke Ehlers, Alexis Butterfield, Cade Farewell, Elli Metschke, Jenae Whitaker, Faith Rasmussen, Lilly Hoerle, Wyatt Ehlers, and Kade Youngblood.
Kade, Wyatt, Cade, Elli, Ryann, Alexis, Tess, Mary are representing our chapter at the National Leadership Conferene in Atlanta June 27-July 2.
Along with competitions students got to attend leadership workshops and bring back new ideas to their chapter.