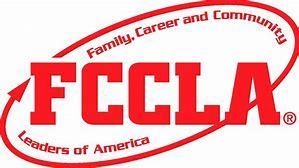 FCCLA National Fundraiser
Frank Jesse
Thursday, May 31, 2018
Schwans Fundraiser for 2018 FCCLA National QualifiersJune 1, 2018 - July 16, 2018
20-40% of your Schwans purchases can go to help support sending our national qualifiers to Atlanta.
(can continue to order under this campaign until Oct 14 for 5% proceeds supporting FCCLA)
How to support this fundraiser:
1. Go to schwans-cares.com
2. Click on Find a Campaign at the top of the page
3. Enter 68725 as the zip code
4. Select Chambers 2018 National FCCLA Qualifiers (there is a picture with Miss Harrison and the kids – should be the only fccla one that is still active)
CAMPAIGN ID # 39893
5. Place your order and it will be delivered to you.
*If the Schwans truck generally comes to your home, you can ask the driver to credit this fundraiser
ID number 39893