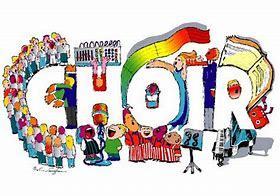 Junior High Choir Shirt Order Form
Frank Jesse
Friday, October 12, 2018
Dear Chambers Junior High Band Parents,
This year will bring new and exciting opportunities for our 7th and 8th grade students as they will be attending Choral Clinics and participating in concerts at these clinics. Students are required to dress up for these concerts. To make this easier for the students, we will be ordering matching grey polo shirts. The shirts will be available in youth, adult women's and adult men's sizes. The shirts will have a simple orange C with Chambers underneath it on the left chest area, see example below. The cost of the shirts will be $16.00 per shirt up to adult size XL. The price will be slightly higher for size 2XL and larger. The first choral clinic will be on November 2, 2018. Please return order forms to Mr. Brase by Thursday October 18th.

Please contact Mr. Brase or Mr. Jesse at 402-482-5233 or Kendra Youngblood at 402-540-6557 with any questions. Thank you!
Use the following link http://5il.co/59cy to down load order form. The form can also be located on the school website under the documents link.