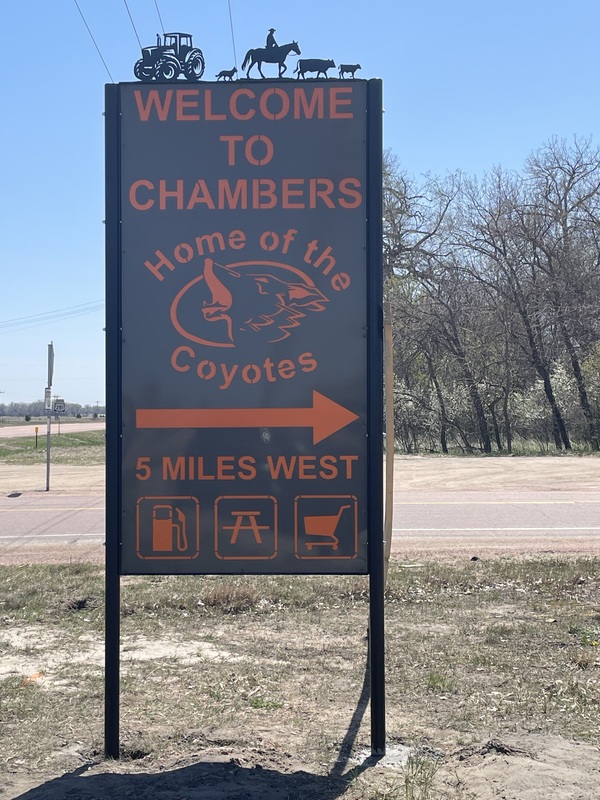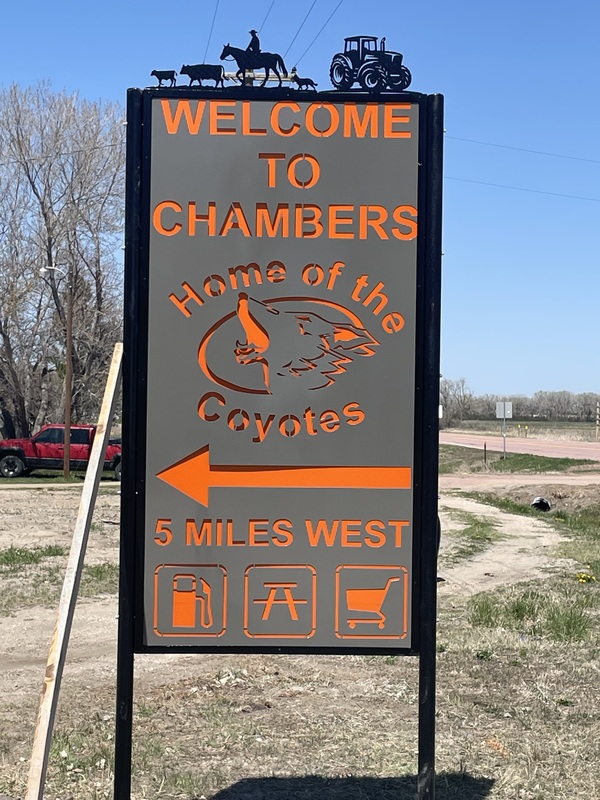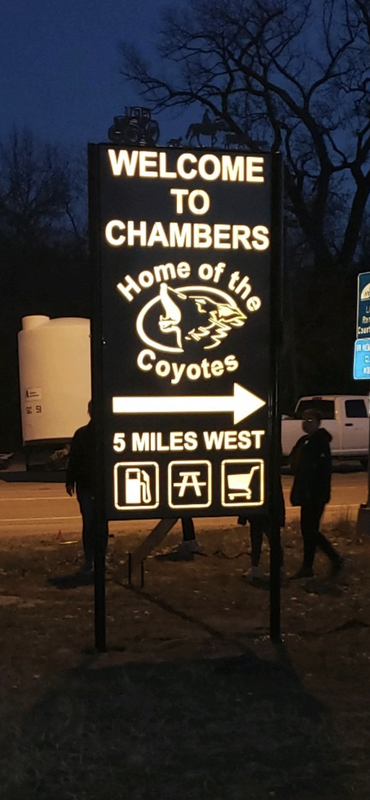 In the fall of 2022 Travis and Andrea Dougherty provided access to their property on the corner of Highway 95 and Highway 281 to allow the construction and implementation of a Welcome to Chambers sign. The intent of this sign, as seen by the design, is to draw travelers into Chambers to meet their needs of fuel, shopping, and park facilities.
The initial planning and design of the sign started as a collaboration between the Chambers Chamber of Commerce, Wayne Green, the Chambers High School Art classes, Alex Hubenka, and the Dougherty's. The final design was provided by Andrea Dougherty. Steve Rasmussen assisted in the design and completion of the metal work. Terry Marcellus provided the painting while Travis ran all the errands to secure the right parts and permits, as well as providing moral support. The welcome sign was erected on May 2, 2023.
The Chambers National Honor Society will be providing landscaping of the area and will continue the maintenance as part of their service and commitment to the Chambers school and community.
Thank you to everyone who helped with this project, with a special thanks to Travis and Andrea Dougherty for their commitment to growing the Chambers community and school.