Good luck to the CWC Varsity Football team today as they travel to O'Neill to take on St. Mary's! CWC @ St. Mary's Friday, September 30th, 2022 Kickoff @ 7:00 PM in O'Neill The game will be broadcasted on KBRX Radio (102.3 FM) and KNLV Radio (103.9 FM). #GoRenegades #RenegadeFootball

Ayden medaled 13th at the West Holt Cross Country Invite! #GoRenegades #RenegadeCrossCountry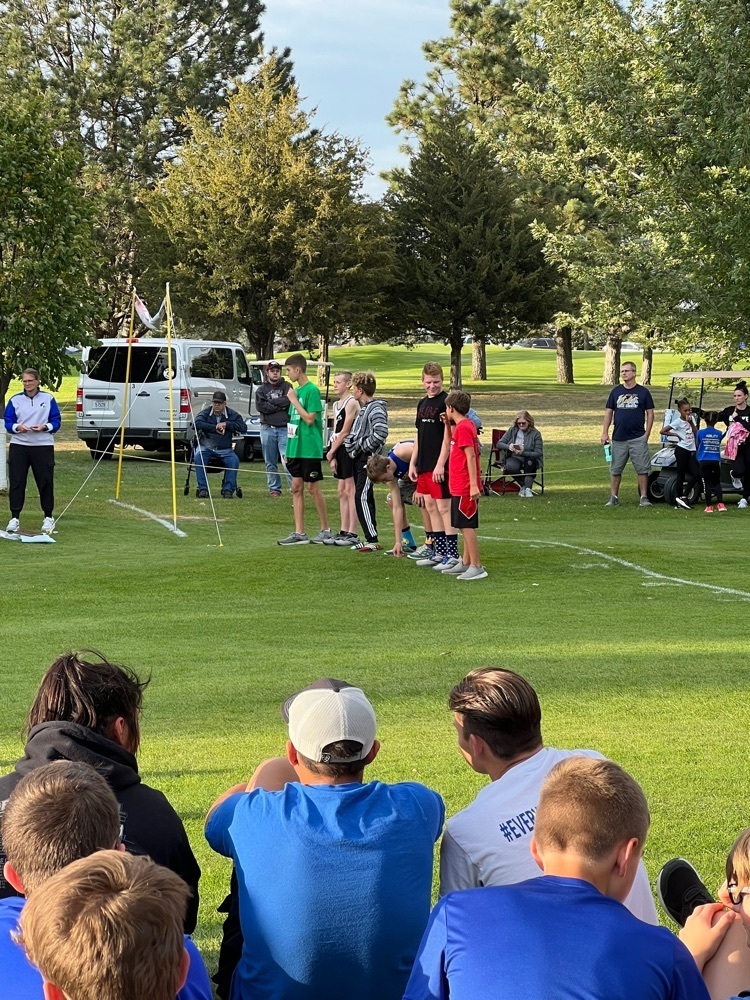 Homecoming Week (October 3rd - October 7th) Next week is Homecoming week for Chambers Public School. Here is some information on the week. Contact Mr. Baker or the Senior Class with any questions. #GoRenegades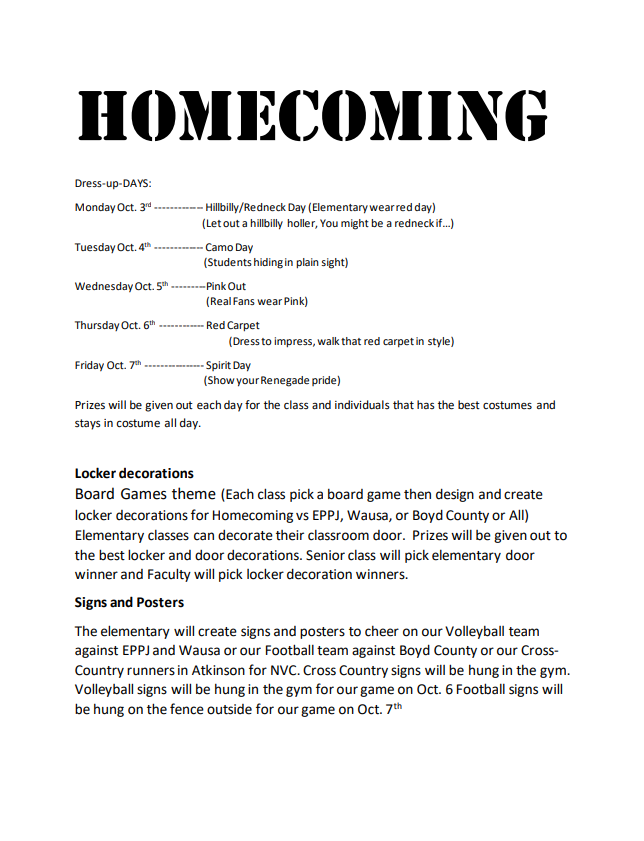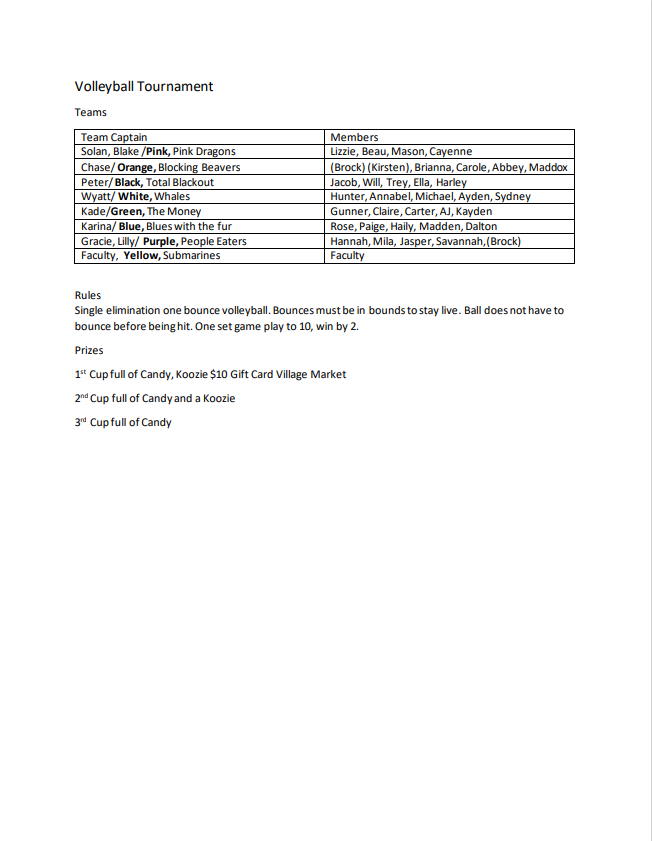 Good luck to the CWC Varsity Volleyball team today as they travel to Tilden to play in the Elkhorn Valley Triangular! CWC Volleyball @ Elkhorn Valley Triangular Thursday, September 29th, 2022 Games will be played in Tilden starting @ 5:30 PM Game 1 - St. Mary's vs. Elkhorn Valley Game 2 - CWC vs. St. Mary's Game 3 - Elkhorn Valley vs. CWC #GoRenegades #RenegadeVolleyball

Good luck to the CWC Cross Country team today as they compete at the West Holt Invite! CWC Cross Country @ West Holt Invite Thursday, September 29th, 2022 Atkinson-Stuart Country Club @ 4:00 PM **Boys will run first, followed by the girls. #GoRenegades #RenegadeCrossCountry

Biology 10 students are engineering nano particle designs that allow particles to flow through capillaries.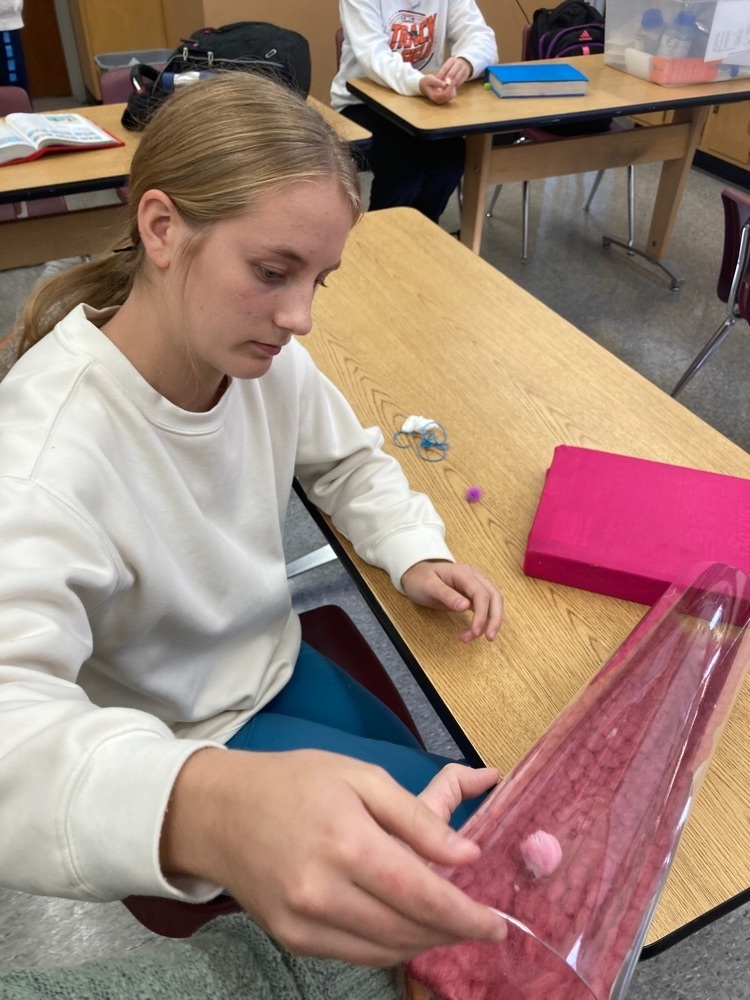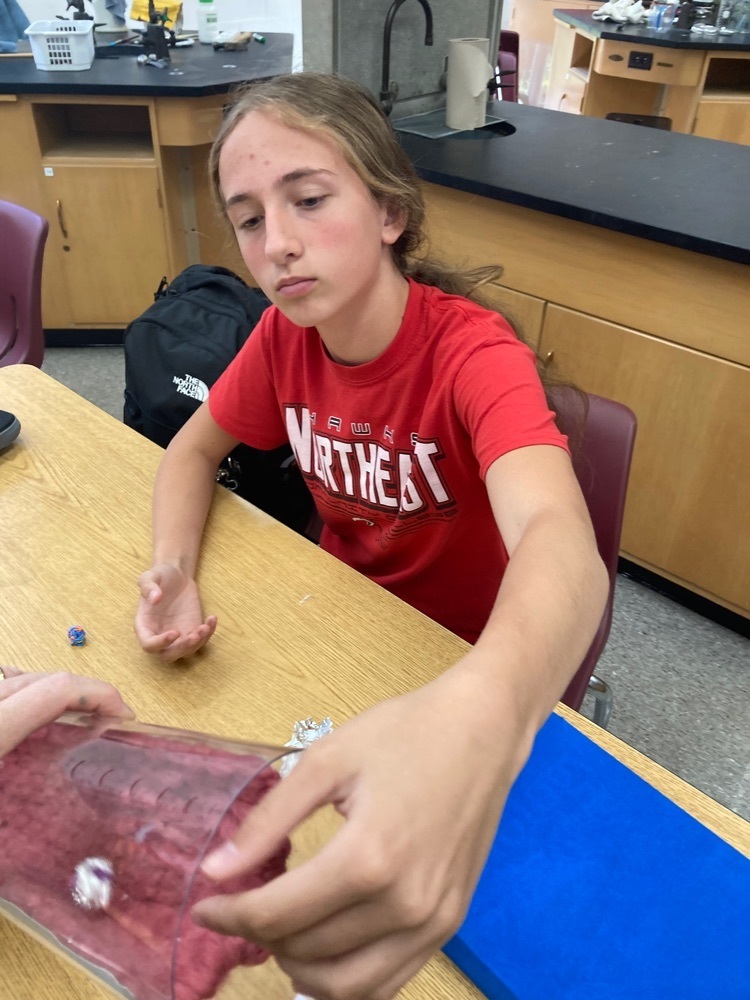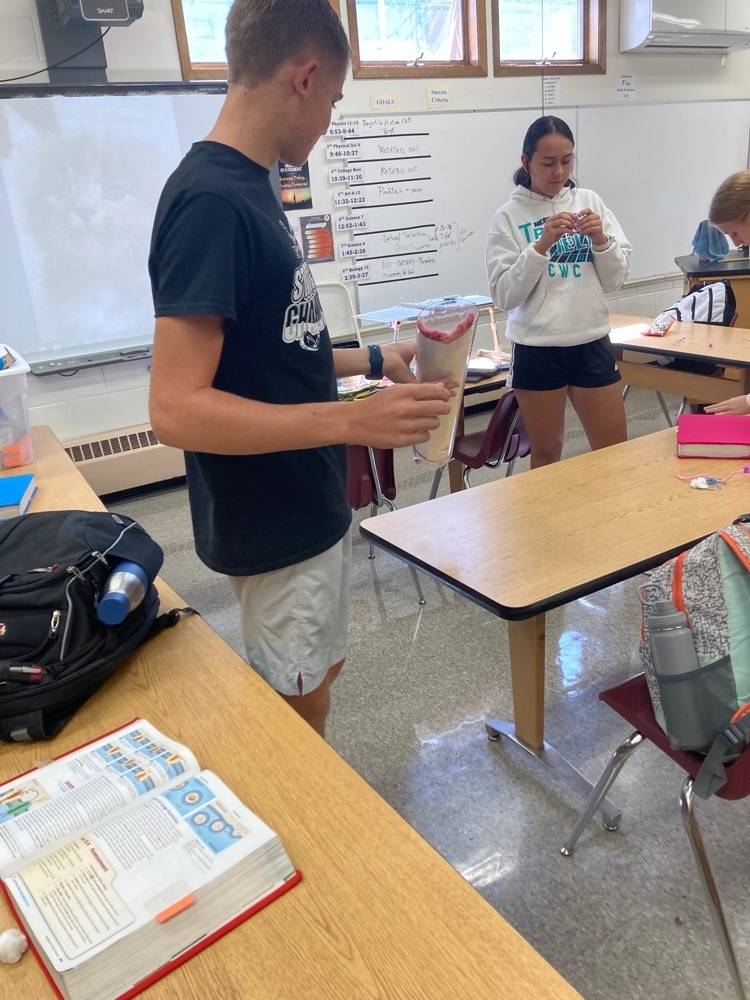 Peter officially enlisted with the U.S. Army today. Congratulations!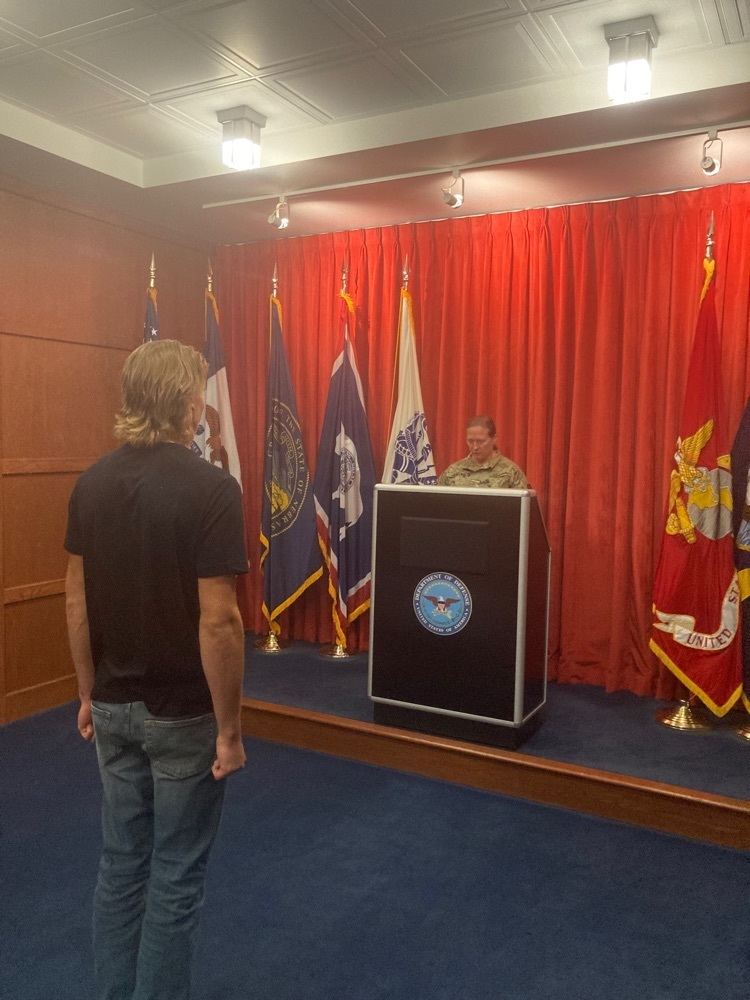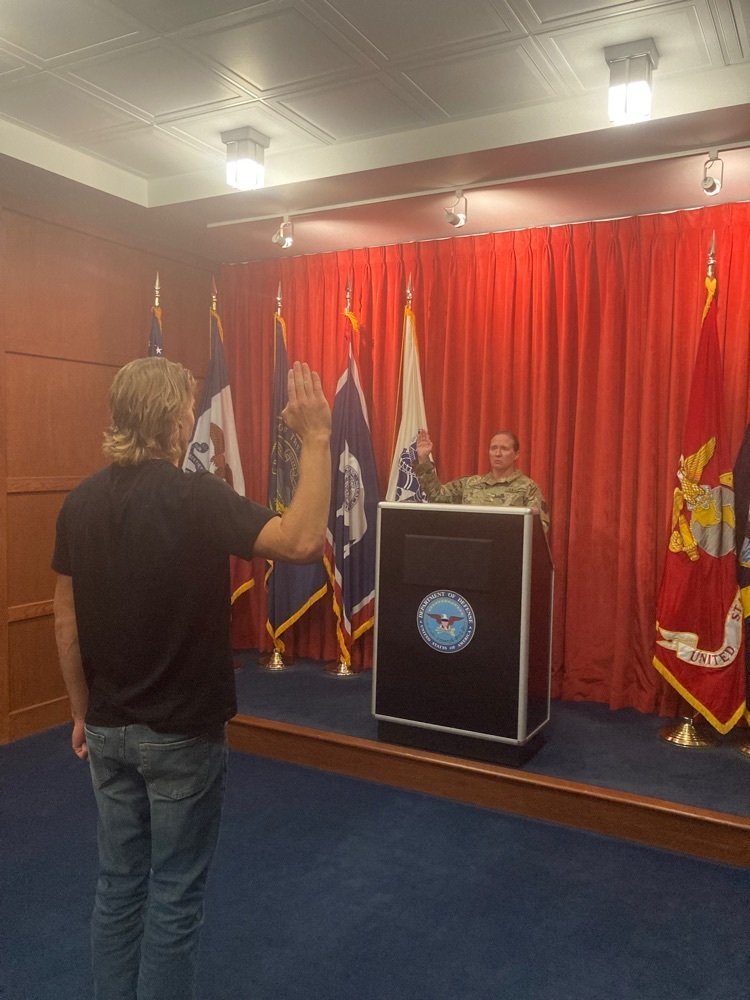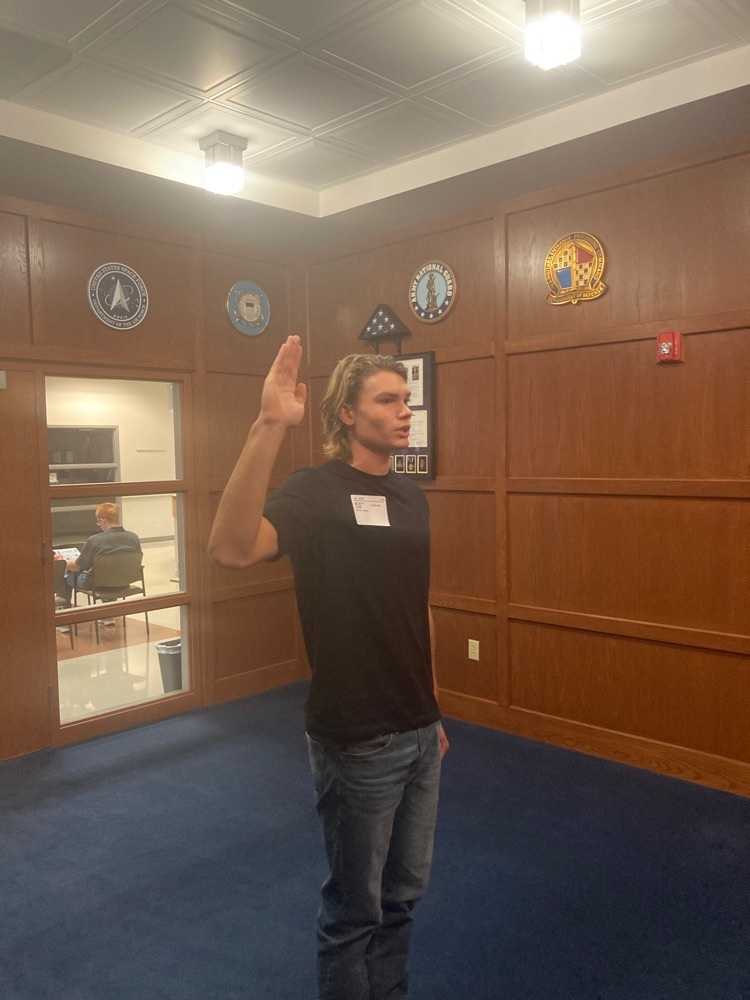 K-12 students participate in See You at the Pole prior to school starting.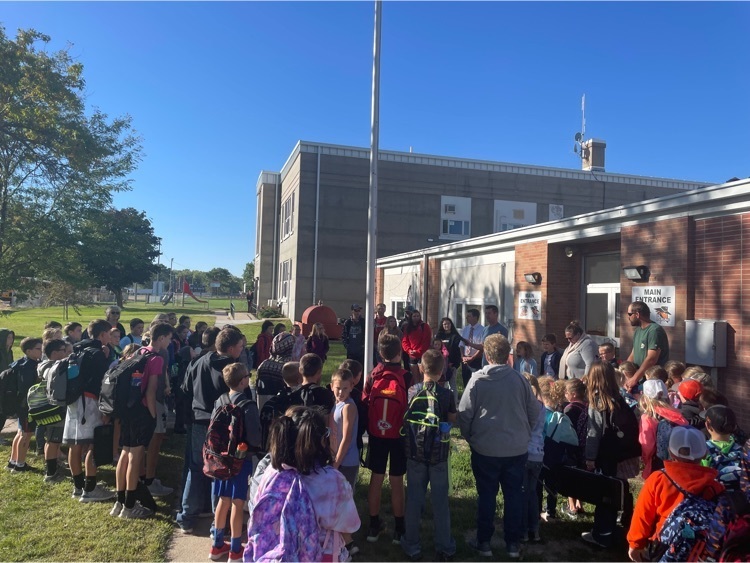 All students in grades 9-12 are invited to attend the High School Career Exploration Day in Kearney on October 26, 2022. We will leave the school at 6:30 A.M. and return by the end of the school day. Each student needs to have a parent complete the following permission form to attend:
https://forms.gle/RfuXB2EUYZdfmhop7
Please contact Mrs. Pospichal if you have any questions.

Freshman class is selling Renegade gear online as a class fundraiser. The online store will be open until Friday, October 7th @ 10:00 AM. Follow the link below to get your gear:
https://cwcspiritwear.itemorder.com/shop/home/
#GoRenegades

Fourth grade is learning about how important chronological order and details are. They wrote about how to make a peanut butter and jelly sandwich and then Ms. Forker followed their directions.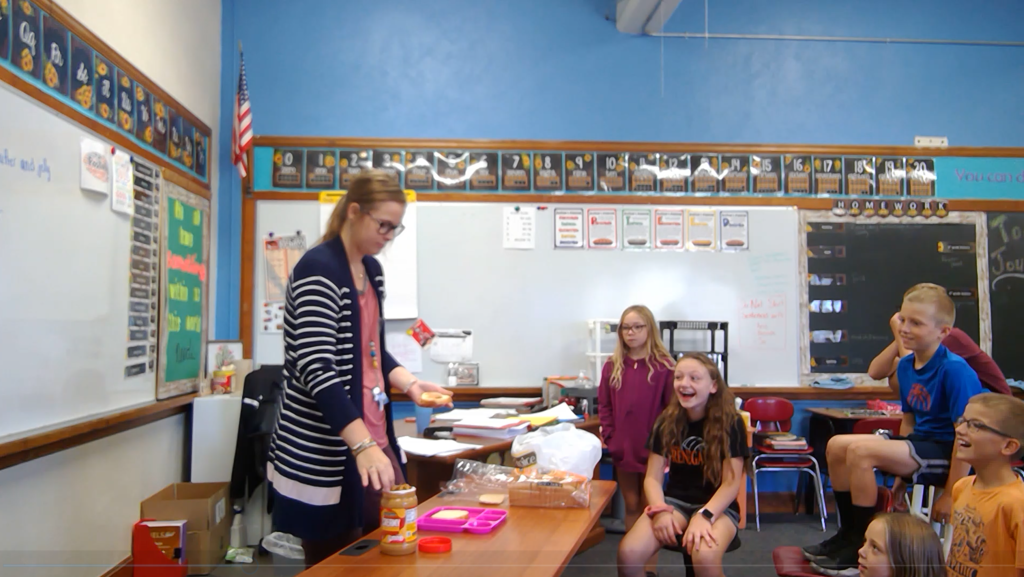 Our very own Trevor Timmerman auditioned and was selected to the All-State Middle Level Chorus! He will travel to the NMEA Conference and perform on November 16th; Congratulations Trevor! #GoCoyotes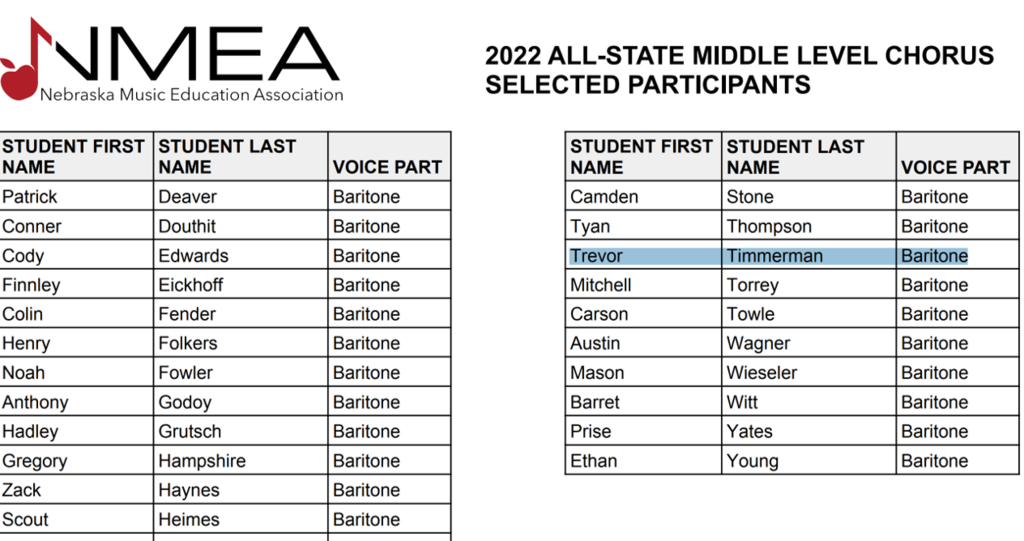 CWC girls competing at the UNK Invitational!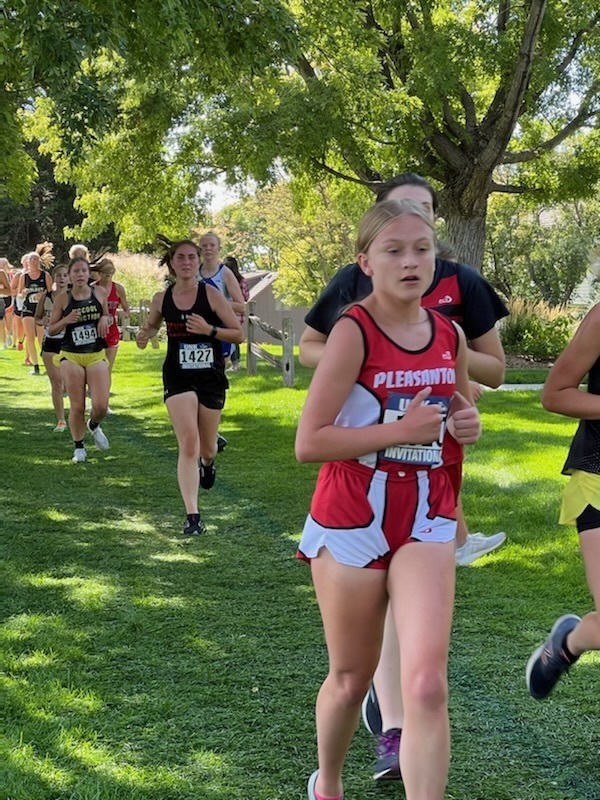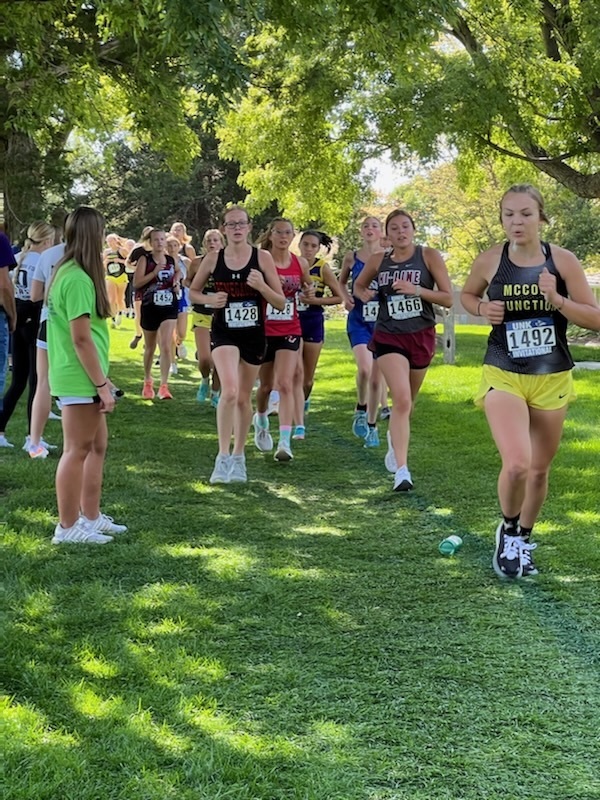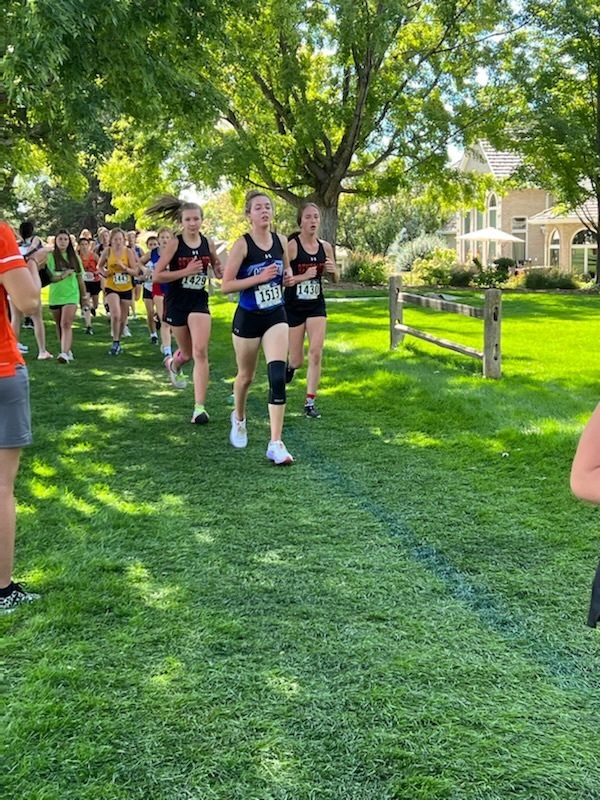 Beau and Will competing at the UNK Invitational! #GoRenegades #RenegadeCrossCountry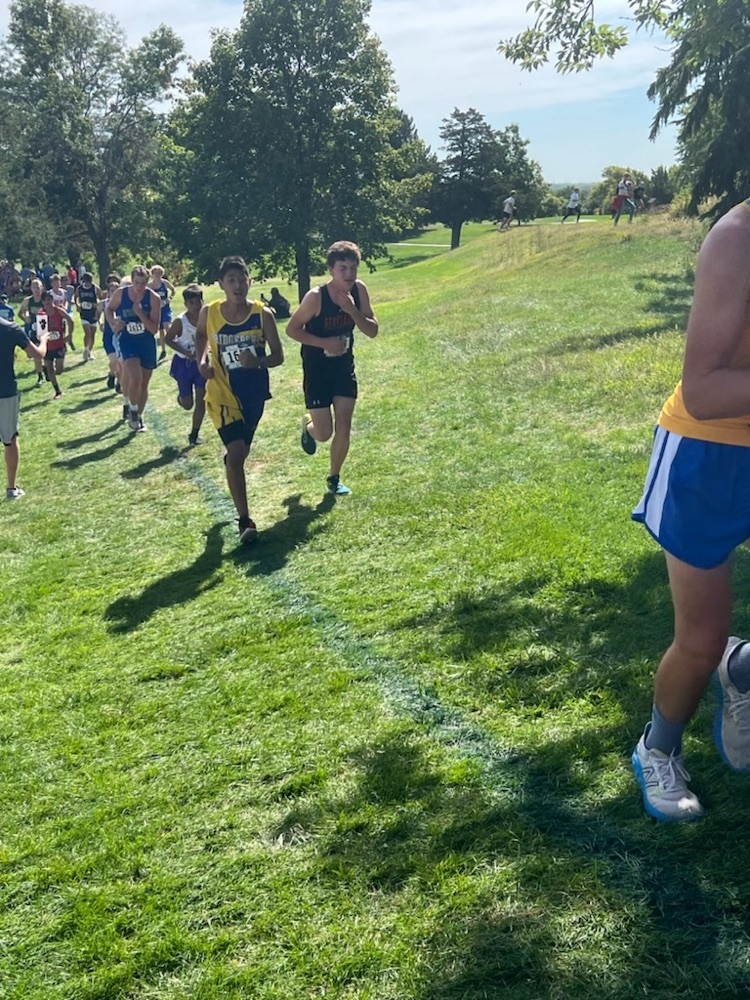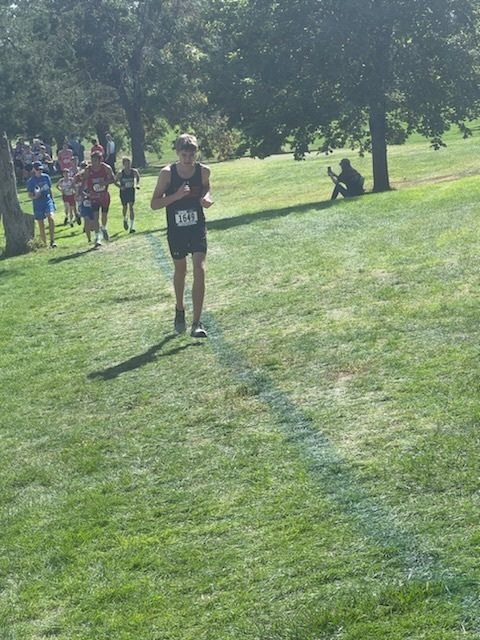 Good luck to the CWC JH Football team today as they host Humphrey St. Francis in Bartlett! Humphrey St. Francis @ CWC Monday, September 26th, 2022 Kickoff @ 4:30 PM in Bartlett #GoRenegades #RenegadeFootball

Good luck to the CWC Cross Country team today as they compete at the UNK Invitational! If you are planning on attending, then make sure to purchase your tickets online. Follow the link below to purchase tickets:
https://lopers.com/sports/2021/7/14/hometown-ticket-website.aspx
UNK Invitational Monday, September 26th, 2022 Kearney Country Club @ 12:00 PM #GoRenegades #RenegadeCrossCountry

Chambers/CWC Weekly Activities for the week of September 26th - October 1st. #GoCoyotes #GoRenegades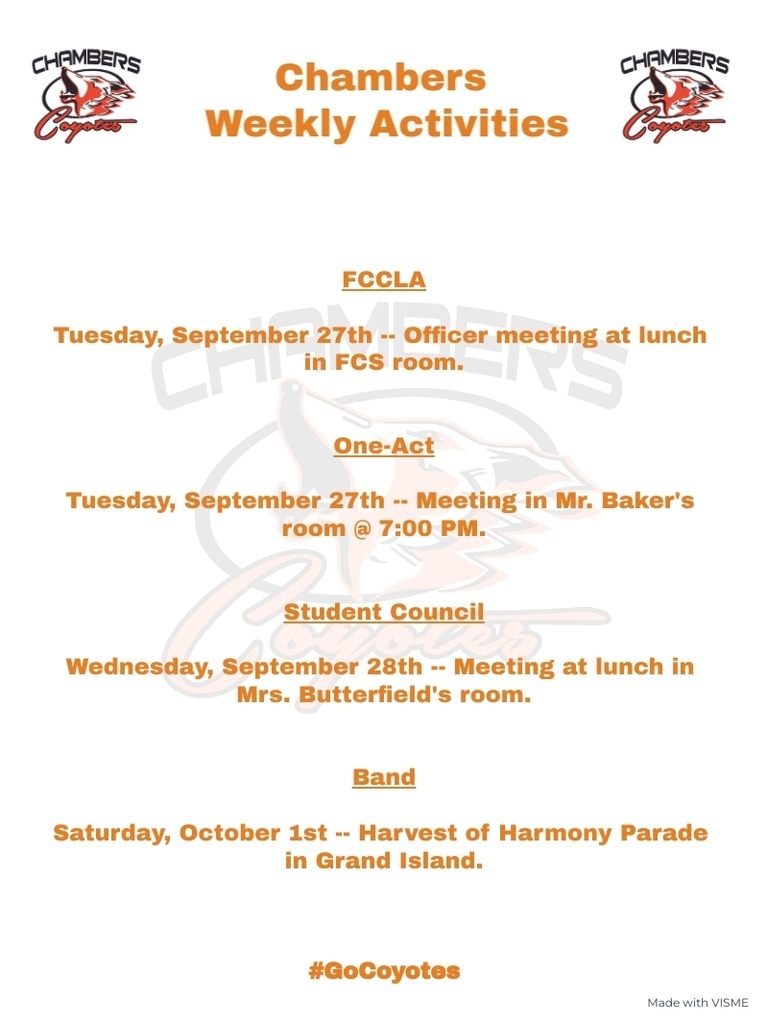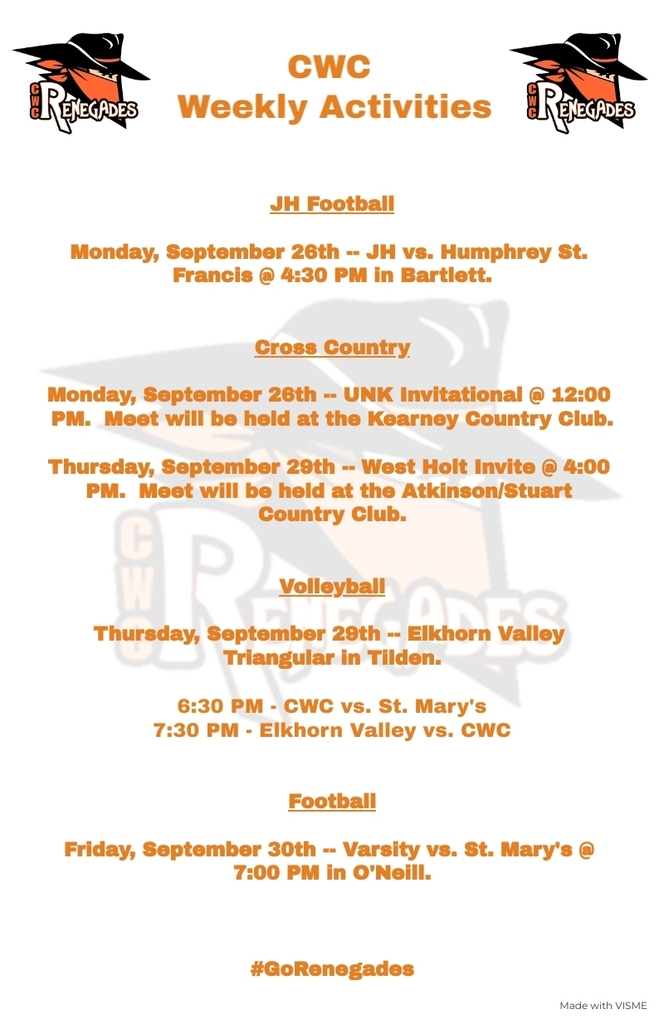 Good luck to the CWC Varsity Volleyball team today as they travel to Madison for the September Classic Tournament! The Lady Renegades first match will be against Wisner-Pilger in the South Gym @ 10:00 AM. #GoRenegades #RenegadeVolleyball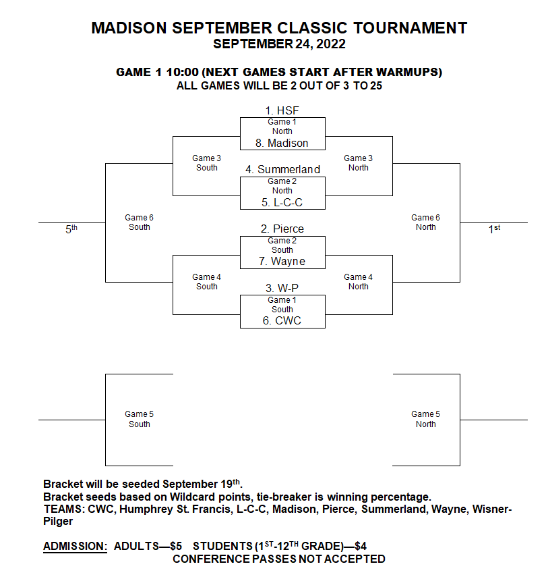 Madison September Classic Volleyball Tournament Bracket CWC Lady Renegades Volleyball will take on Wisner-Pilger for their first match in the Madison September Classic Tournament on Saturday, September 24th. The first match will be played in the South Gym @ 10:00 AM. #GoRenegades