There will be a fan bus available for tonight's sub-district boys basketball game in Elgin. CWC will plays Elba at 7:00 pm. Bus will leave at 6:00 pm at the main entrance. Cost of the game is $4.00. We expect the bus to return to Chambers around 9:30 pm.

Results from yesterday's speech meet: Brooke & Emma - duet acting-  3rd place green division final Alexis - persuasive- 1st place green division final & extemporaneous 3rd place in green division final  Emma - humorous- 1st place green divisional final Mary - informative- 2nd place in green division final Brooke- serious prose- 2nd place in white division final Faith- informative- 6th place in green division final Wyatt- entertainment- 4th place green division final and 6th place in humorous green division final Lilly- humorous- 5th place in white division final Hannah- informative- 3rd place in white division final Claire- serious prose- 3rd place in lumber division final Alexis, Brooke, Cade, Emma, & Mary- OID- 1st place in white division final Wyatt, Emma G, Lilly, Faith & Claire- OID-4th place in green division final Runner up as a team.

Renegades fall to the Longhorns. Sub District action starts on Monday at Elgin vs. Elba.

Renegades trail at the half

Renegades trail after one in the last home contest of the year

The Lady Renegades will play next Friday in the D2-3 District Final vs. Sumner-Eddyville-Miller (SEM). The game will take place in Ord at 6:00 pm. More information will be available next week!

The Niobrara Valley Electric Membership Corporation is accepting applications for an all-expense paid trip to the Youth Energy Camp at the State 4-H Camp near Halsey July 19-23, 2021. Three students from the area will be selected to attend. One of these three students will receive an all-expenses paid trip to Washington, D.C. Students in grades 9-11 are eligible to apply. Contact Mrs. Pospichal for an application.

Renegades move on to district finals!

Ladies lead after the third 60-28

Renegades extend their lead 46-16

Renegades lead after the first 25-9

Fifth grader Ryden reading to the kindergarten class.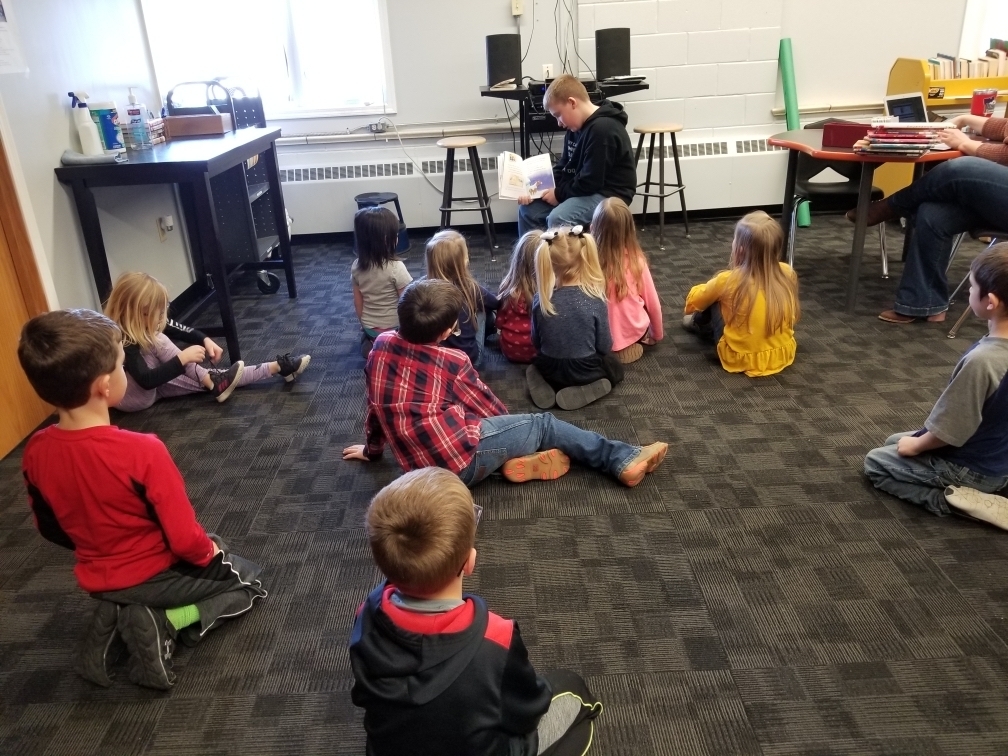 Friday's Boys game with Burwell will now be hosted at Chambers at 6:00 pm. This will be a boys varsity game only. Masks are required to enter the school for the game. Livestream can be caught here:
https://youtu.be/GS4NYDQ_sOU

1st grade working on team building in PE class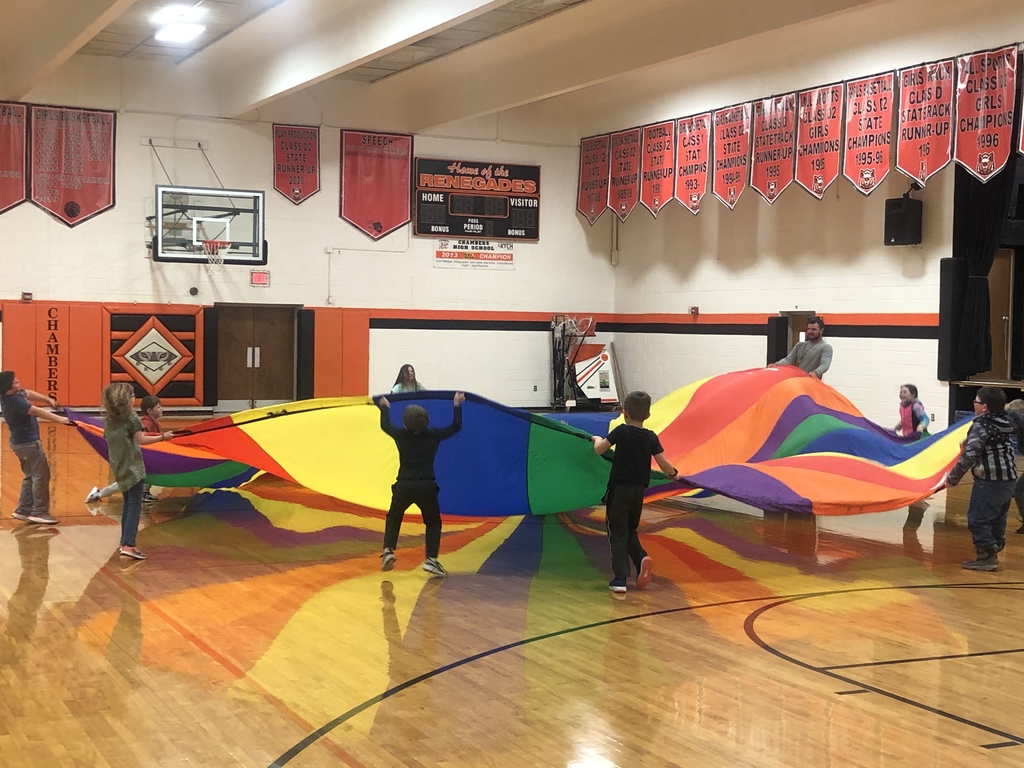 Another great beef lunch provided from locally grown and processed beef. The Beef Committee is accepting any donation of beef, time and monetary value. If interested, please contact the school.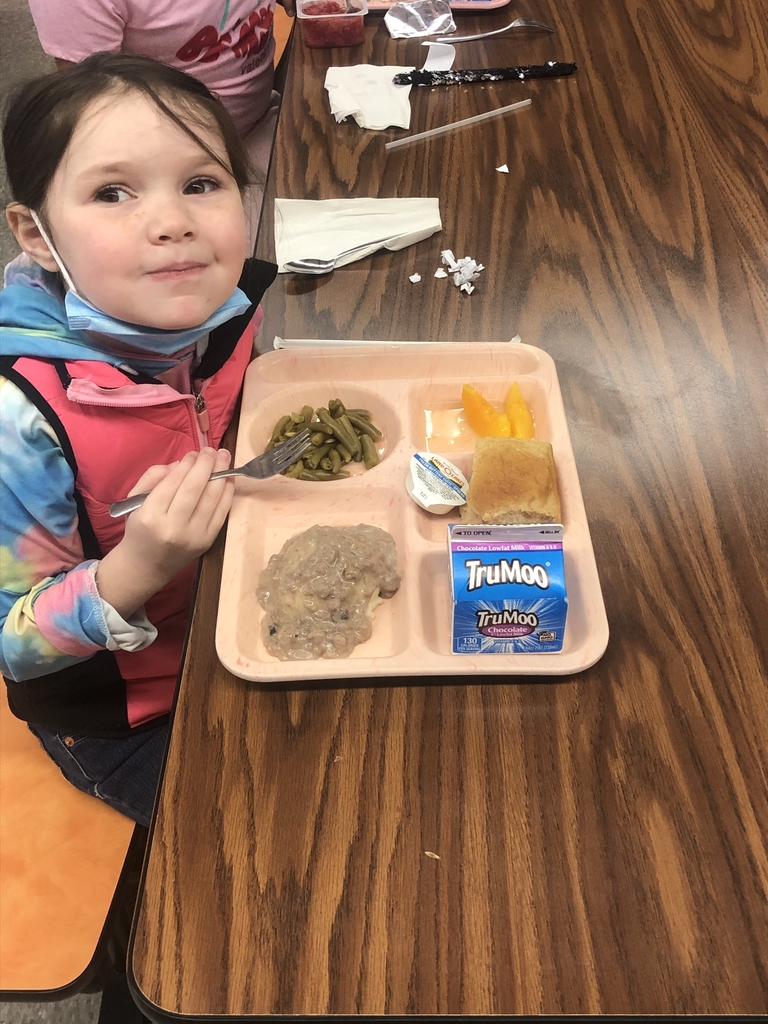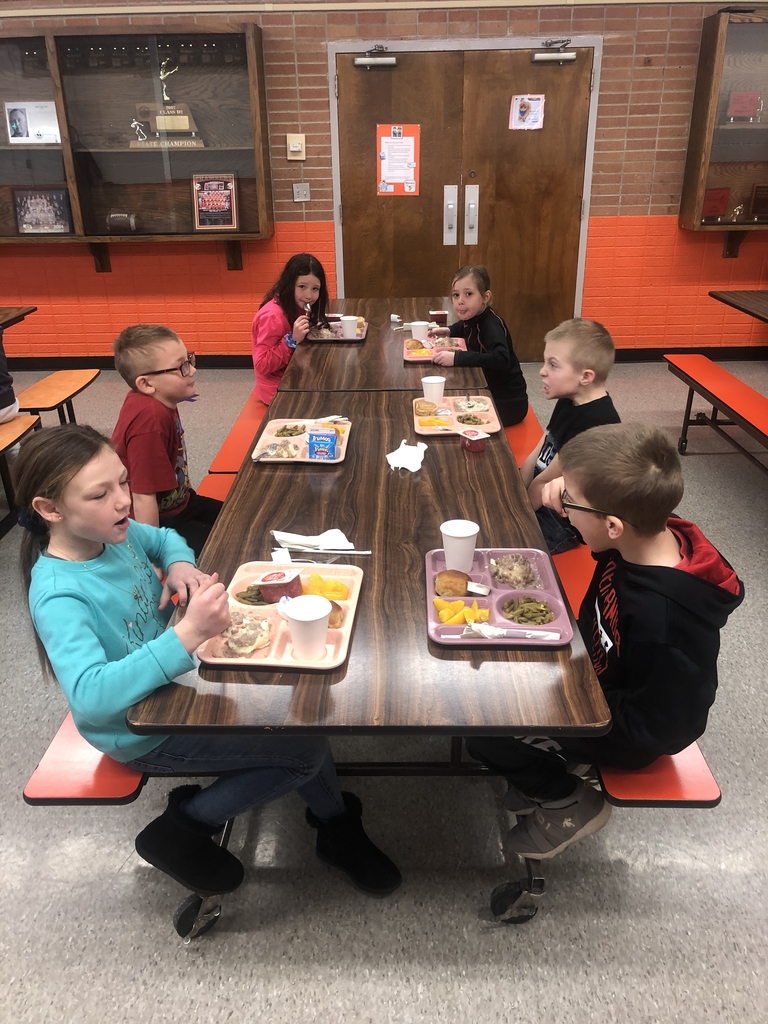 Chambers School will be offering a spirit bus for students in grades 3-12 for the sub-district final game being held in Bartlett on Thursday, February 18 vs St. Mary's. Students will need to sign-up by noon on Thursday at the office if they plan on riding the bus. The bus will pick up students on the east side of the school near the main entrance at 5:40 pm. Students are responsible for the cost of admission to the game. Student admission price is set by the NSAA at $4.00. NSAA rules also require all spectators to wear a face covering during the contest. A student section will be provided with the expectation that students sit in the designated area and cheer as loud as they can within the parameters of good sportsmanship. An estimated return time to Chambers is 8:15 pm. Parents, please be at the school to pick-up your son/daughter promptly.

Lunch today is beef stroganoff over mashed potatoes.

The FFA trip to the Cattlemen's Classic in Kearney has been cancelled.

Chambers Public School will have a 10:00 am start on Wednesday, February 17.